Work committees, associations or tourism networks
Tickets and tours
Thinking of organising a group visit to the Cité ? You will find here all the information you will nedd to plan your visit.
Bulk ticketing
The Cité offers a partnership price from upwards of 10 tickets purchased :
Tickets valid for the permanent collections and temporary exhibitions, for 24 months from the date of issue, for one visit
Pricing conditions

Price

Museum

9€

Billet combined : Museum + Exhibitions

12€

Member card of Cité

Price

Member card Solo

30€

Member card Duo

(visit with another person)

50€
Valid for 2 years
Partnership offer 
10-19 tickets / member cards

-5%

20-49

tickets / member cards

- 15%

50-99

tickets / member cards

- 20%

100

tickets / member cards

- 30%
Contact :  decouvertes@citedelarchitecture.fr
Tours
Self-guided tours
No "speech fee" required for tour guide.
Free booking.
Museum

Group of 30 people

(including the your guide)

Exhibition

Group of 20 people (including the your guide)
Reservations are to be made 10 days prior to the visit.
Visiting time : Every day (closed on Tuesdays) from 11h15 to 17h15 and Thursday to 19h15 
A single payment for all members  of the group is to be made at the ticket counter the day of the visit.
Due to limited availability we cannot accept group visits that are not pre-arranged.
More information for booking : https://www.citedelarchitecture.fr/en/group-visits
Guided tours
Guided tours are available for permanent collections and temporary exhibitions.
Languages : English, German, Italian, Spanish, Chinese, Japanese…
Visit duration : 90 min.
Due to the high demand for our guided tours, it is necessary to pre-book the knowledgeable guides 3 weeks prior to the visit.
Rates (admission and guide included in this price):
| | |
| --- | --- |
| Group of 1- 19 people | 200 € in French and 250 € in a foreign language/ Museum and exhibitions |
| Group of 20- 30 people | 250 € in French and 300 € in a foreign language/ only Museum |
More information for booking : https://www.citedelarchitecture.fr/en/group-visits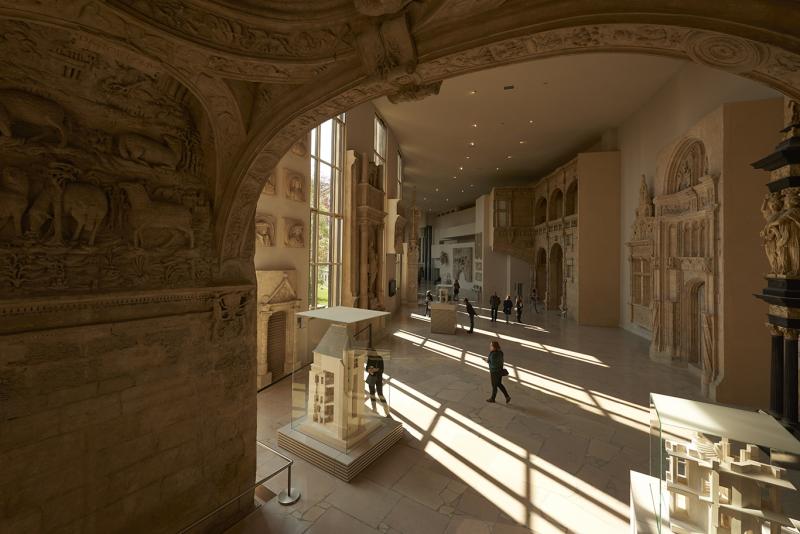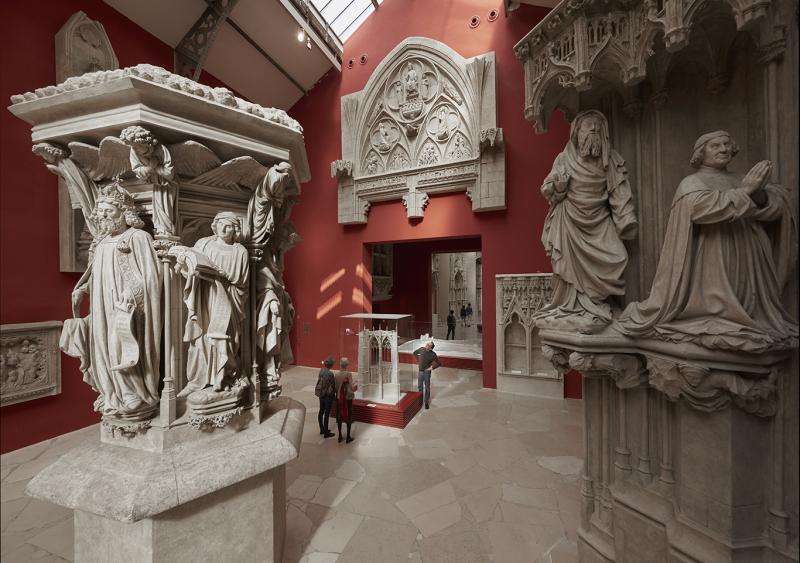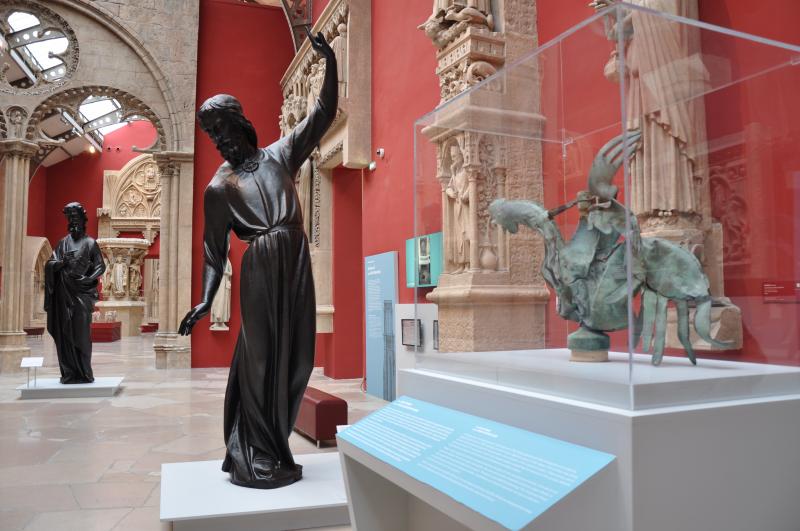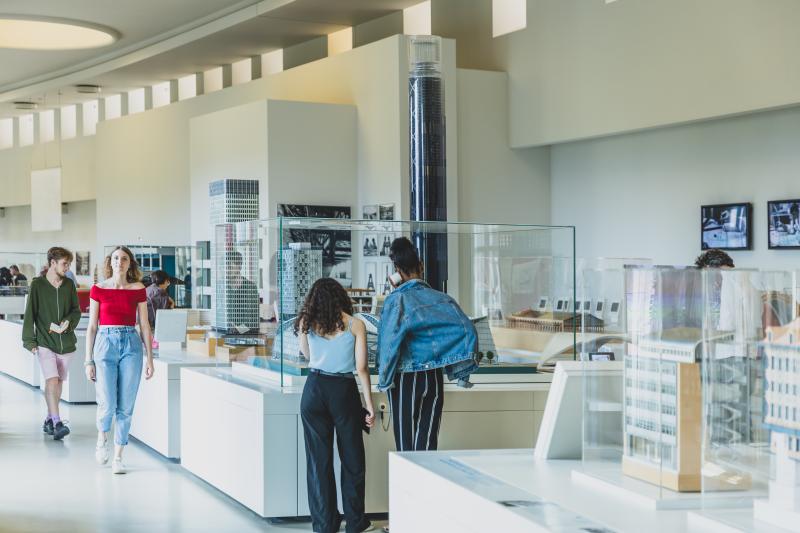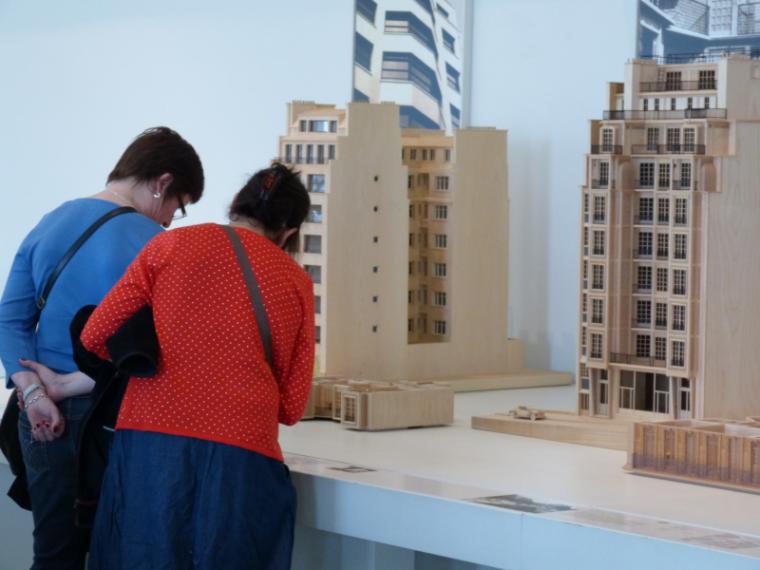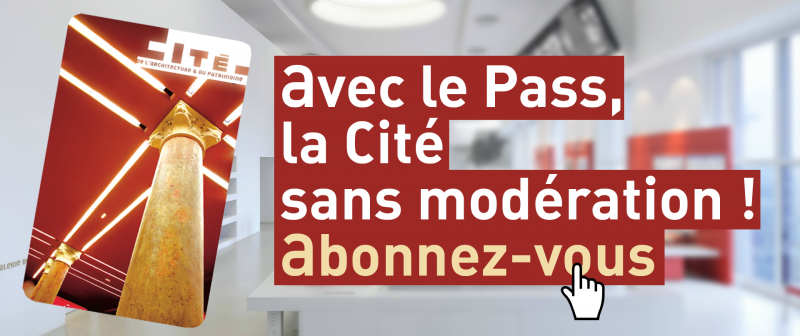 Information
Opening hours
Every day from 11: 15 a.m. to 07 p.m. except Tuesdays.
Evenings Thursdays until 09 p.m.
Closed on January 1st, May 1st and December 25th
Adress 
Cité de l'architecture & du patrimoine
1, place du Trocadéro et du 11 Novembre
75116 Paris - FRANCE
+33 (0)1 58 51 52 00
Transport
Métro
Line 9, Iéna ou Trocadéro
Line 6, Trocadéro
Bus
Lignes 22, 30, 32, 63, bus stop Trocadéro
Lignes 82, bus stop Iéna
Batobus
Tour Eiffel : Port de la Bourdonnais, Paris 7e