La Cité de l'Architecture et du Patrimoine, which is a state-controlled public institution of an industrial or commercial nature (EPIC), was created in 2004 and opened to the public in 2007. It brings together, in a single institution, a museum, an architecture centre, a school, a specialised library, and an archives centre.
The project of La Cité is founded on transmission. It unfolds around notions of heritage and education, by engaging multiple conversations between past heritage and creation, memory and project, education and dissemination. The activities of La Cité de l'Architecture et du Patrimoine are wide-ranging.
1. Preserve, enhance and disseminate a diversity of collections (murals, monumental sculpture, architectural models, stained glass, drawings, old books, photographs) and archives that allow us to situate today's architecture in its historical context.
The Musée des Monuments Français brings to life the history of the art of building from the 11th century to our times. It takes visitors on a trip across space and time: from the Vézelay Abbey in Burgundy – a remarkable example of the use of sculpted décor in Romanesque architecture of the 12th century – to the painted dome of the 14th-century Cahors Cathedral – that stands as one of the rare examples of monumental Gothic painting extant in Europe today; and from the Cité Radieuse – built by Le Corbusier in Marseille in 1952 (with a full scale recreation of one of the Unités d'habitation on view) – to Jean Nouvel's unbuilt Tour Sans Fins project for the office district of La Défense – which would have been the world's tallest concrete skyscraper.
With an understanding of architecture comes an understanding of a period, a society, its aspirations, its beliefs, its relationship to death, but also how it's governed and how the economic exchanges and circulation of ideas take place.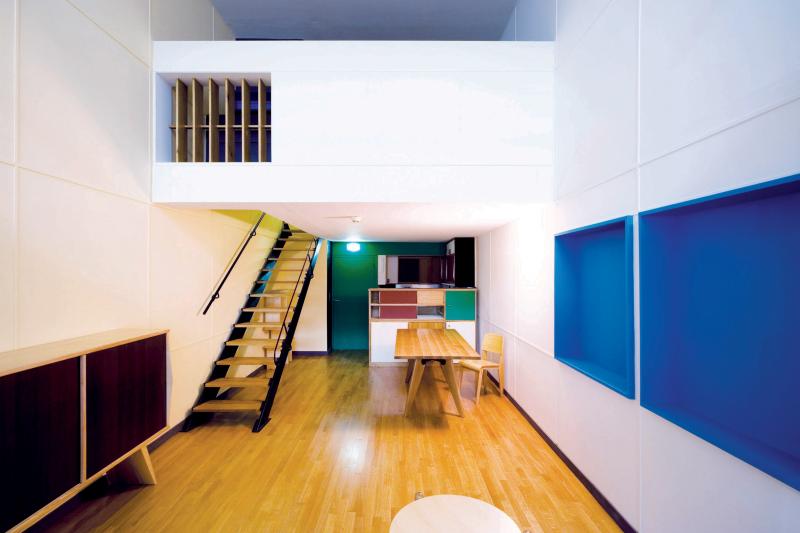 2. Organise temporary exhibitions, screenings and discussions that contribute to promoting and disseminating architectural creation to the general public.
La Cité's programming interweaves historical and contemporary projects and articulates the enhancement of collections and architectural heritage through a series of themes: rereading the modern heritage, addressing the debate on the making of cities, examining the French architecture scene in its international context in a forward-looking perspective. The programming is resolutely receptive to experimentation and research. It explores architecture and heritage using a variety of mediums and formats, beyond exhibitions: film, photography, literature, conferences, meetings, discussions, etc.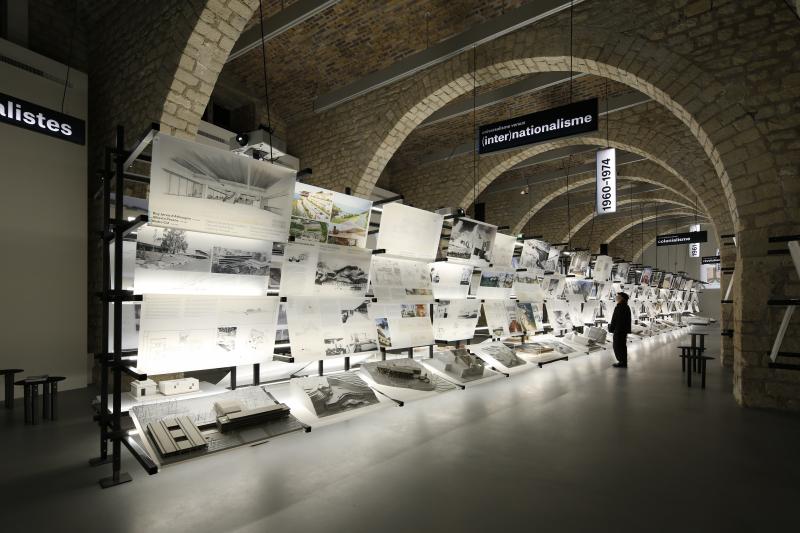 3. Provide a post-master's programme of studies through École de Chaillot for licensed architects and other professionals seeking to specialise in heritage management.
École de Chaillot works in partnership with École des Ponts Paris Tech in providing post-graduate training for state-licensed architects and urbanists.
In addition to this programme of studies, La Cité is an active partner of Écoles Nationale Supérieures d'Architecture, providing their students with resources that promote their education and stimulate their creativity.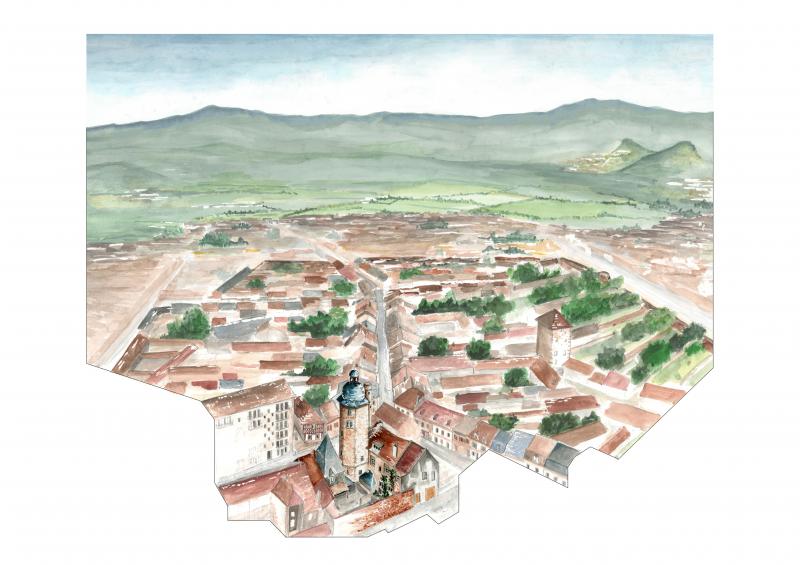 4. Provide students and researcher with precious resources:
A specialised library, an archives centre, numerous publications (an average of 10 to 15 a year, co-published with publishing houses or with two journals, the quarterly review Archiscopie and the annual journal of the archives centre Colonnes), as well as digital resources, like the collaborative digital encyclopaedia of architecture, Archipédie, developed with contributions from professors and doctoral students in architecture schools and universities.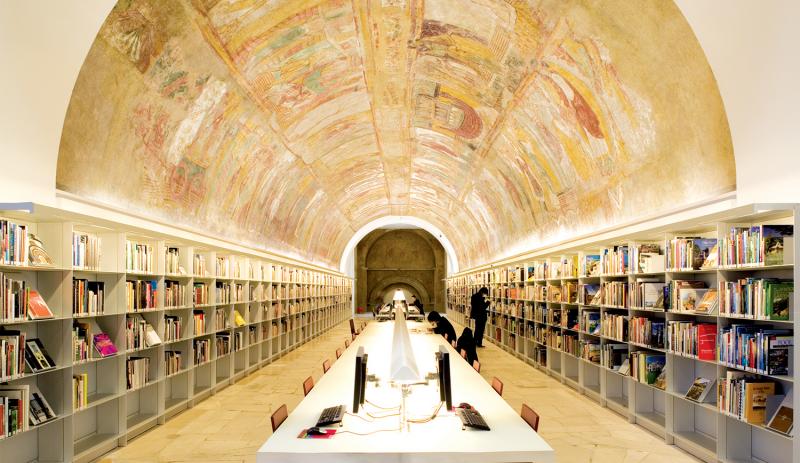 5. Programme regular meetings of professionals of the built environment:
Through its programming of such events as the Platform of Architectural Creation, the Europan contest, Albums des Jeunes Architectes et Paysagistes awards, Venice Biennale of Architecture, the AFEX prize, Prix de l'Espace public, La Cité plays a major role in amplifying the great debates about our environment now and in the future. It is the focal point for taking the pulse of the sector. With this in mind, La Cité has worked from the outset to develop its ties with private partners.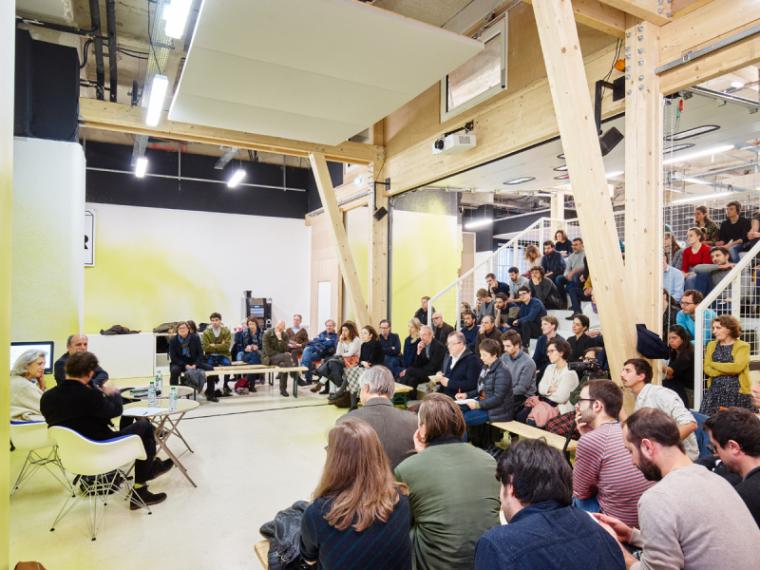 Information
Cité de l'architecture & du patrimoine
1 place du Trocadéro et du 11 novembre
Paris 16e
+33 (0)1 58 51 52 00