Colloque, conférence, débat
L'infiltration mimétique
Résidence critique 2018/2019
Vendredi 12 avril 2019 - 19h
Dans le cadre de la Résidence 2018/2019 de Frédéric Chaubin : LES CHANTIERS MIMÉTIQUES Comment l'architecture construit-elle individus, peuples et nations ?
En 1959, les Etats-Unis présentent à Moscou, à l'occasion de l'American National Exhibition, l'opulence de leur mode de vie. En 1964, ils réitèrent en exposant leurs plus prestigieuses réalisations architecturales. Nous découvrons grâce à des documents d'époque l'impact qu'eurent ces événements sur la psyché soviétique et le cours de la guerre froide.
L'architecture est en première ligne de l'Histoire. De Vaux-le-Vicomte aux Twin Towers, elle participe à ses conflits. Comment souligne-t-elle les rapports de force ? En imposant le langage du dominant. Du modèle colonial imposé aux formes plus insidieuses de l'acculturation, nous découvrons ici les multiples stratégies de cette mise à contribution.
Parmi les projections/œuvres : Glimpses of the USA de Charles & Ray Eames (1964)
Intervenants : Cécile Guibert, essayiste, critique littéraire ; Jean Robert Raviot, professeur des universités à Nanterre, notamment en civilisation de la Russie contemporaine.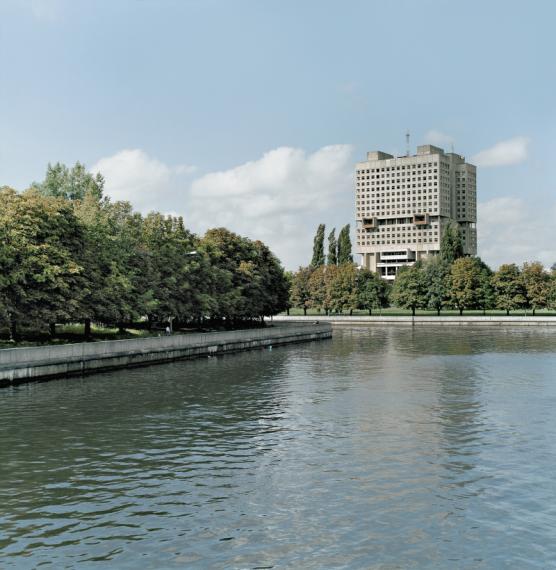 Visitor information
Auditorium
7 avenue Albert de Mun
Paris 16e
Métro Iéna ou Trocadéro
Inscription conseillée, entrée libre et gratuite dans la limite des places disponibles.
Les valises quelle que soit leur taille et les sacs de grande contenance sont désormais interdits dans la Cité.
Cycle