Colloque, conférence, débat
L'invention de nouvelles manières de faire de l'architecture
Architecture 3.0
Jeudi 18 mai 2017 - 19h
Hall d'about / Plateforme de la création architecturale
"Duos et débats" est un face-à-face trimestriel entre deux équipes d'architectes, l'une exerçant en France, l'autre dans un pays européen. La confrontation se développe d'abord sur un « meuble » en forme de half-pipe, également partagé entre les deux équipes, chacune y mettant en scène librement objets, documents audiovisuels, dessins, maquettes de son choix…
Odile Decq invite les architectes
Léopold Lambert, éditeur du blog et du magazine The Funambulist
Nicolas Hannequin, fondateur de « Une Architecture Vers »
Charles Ober, fondateur du collectif NODD
Meriem Chabani, architecte, fondatrice d'une association de promotion/curation de projets liés au Global South.
Modération: Francis Rambert
Odile Decq, architecte et fondatrice de Confluence Institute for Innovation and Creative Strategies à Lyon, rassemble autour d'elle de jeunes professionnels qui questionnent et réinventent leur pratique de l'architecture.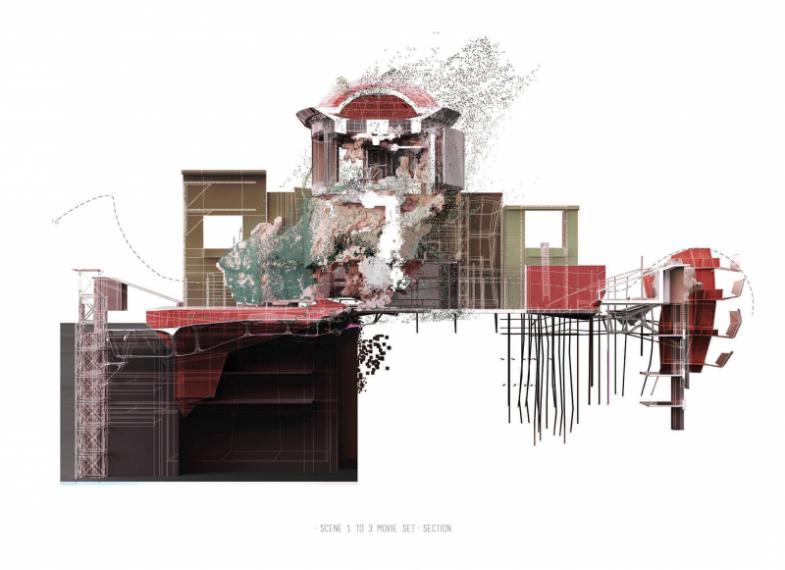 Visitor information
Plateforme de la création architecturale
7 avenue Albert de Mun
Paris 16e
Métro Iéna ou Trocadéro
Entrée libre et gratuite
dans la limite des places disponibles.
Inscription obligatoire
Cycle