Tickets
The Metro! Grand Paris in motion
Why not take the Metro? To mark the completion of the first stations of the Grand Paris Express, the Cité de l'Architecture et du Patrimoine and the Société du Grand Paris are proud to present a new and unique exhibition dedicated to the Metro, its history and the urban transformations associated with it.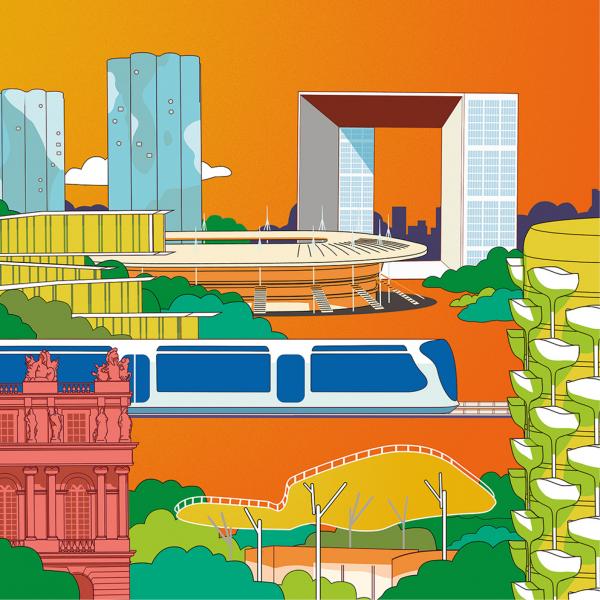 The huge construction site currently underway for the Grand Paris Express offers an exceptional opportunity to rethink mobility across an entire territory - that of a city with 12 million inhabitants. With its double loop and 4 new Metro lines, this new network will connect territories, create new hubs and new types of public buildings, and above all improve travel between suburbs: an infrastructure that will give substance to the Grand Paris area, whose contours have been constantly redrawn over the last century. With a total of sixty-eight new "stations", architects and artists have worked together to create a new space for local residents.
Mobility and urbanity are at the heart of this exhibition, which brings together the history of technology, visionary projects and the fictional world of the Metro, immersing visitors in a new mental map of Grand Paris. The tour seamlessly showcases French genius in the face of the contemporary challenges of the resilient city and ecological transition.
scenography by Roll and graphic by Studio Plastac.
Visitor information
Price
9 € (full rate) / 6 € (reduced rate)
Exhibition curator

Dominique Perrault, urban planning architect
Francis Rambert, Director of Architectural Creation, Cité de l'architecture et du patrimoine
Jean-Marc Hofman, assistant curator, Gallery of Casts, Cité de l'architecture et du patrimoine