Tickets
Sententia. The secret of Notre-Dame
Mobile game
Discover the exhibition Notre-Dame de Paris, from Builders to Restorers in an entertaining and original way! This game will have you meet amazing characters, starting with Viollet-le-Duc, the cathedral's great restorer in the 19th century.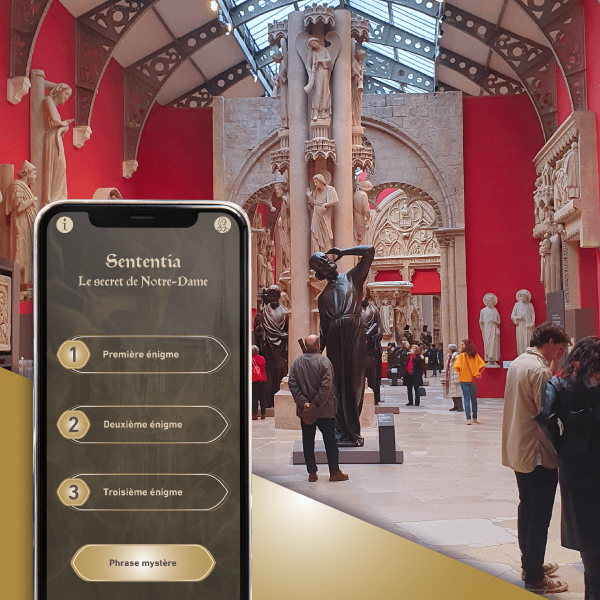 15 years old and up
Eugène Viollet-le-Duc took up his postmortem quarters at the Cité and his ghost joyously haunts this beloved museum. But since the horrible fire on April 15, 2019, he has only had a single obsession: return to the worksite of the Notre-Dame de Paris cathedral, which he had restored in days gone by. There's only one problem: in order for him to enter Notre-Dame, the cathedral is forcing him to prove his identity and that has turned out to be more complicated than planned.
To help him, are you ready to solve the riddles and penetrate the best-guarded secret of the exhibition?
Choose the time slot of your choice, your ticket price, then "Sententia - Jeu sur smartphone" in the heading "Offres supplémentaires" (Additional Offer): a smartphone and headphones will be waiting for you at the Cité.
Visitor information
Audience
Adults and teenagers
Price
5 € + admission ticket to the museum