C'est désormais un moment très attendu, le prix des Albums des jeunes architectes et paysagistes (Ajap), décerné tous les deux ans par le ministère de la Culture, établit une photographie de la jeune scène contemporaine en France, dans ce qu'elle a de plus prometteur. Soit vingt lauréats cette année, quinze équipes d'architectes et cinq de paysagistes, emblématiques de la diversité des pratiques et des territoires d'interventions de ces professionnels.
Quelles que soient l'échelle et la nature de leurs réalisations, maison ou équipement collectif, jardin ou parc, c'est l'enjeu de création qui importe.
Ce catalogue offre un instantané réjouissant de la vitalité de ces jeunes talents. Pour les maîtres d'ouvrage et autres commanditaires de l'architecture et du paysage, il n'y a qu'à puiser dans ce vivier des Ajap !
It is now a highly anticipated event: the Albums des jeunes architectes et paysagistes (Ajap), awarded every two years by the French Ministry of Culture, provide a snapshot of what is most promising on the young contemporary architecture and lansdcaping scene in France. That's twenty laureates this year, fifteen teams of architects and five landscape designers, evidencing both the diversity of practices and the wide range of geographical settings in which they work. Whatever the scale and nature of the project, be it a private home or a garden, a public facility or a park, the focus is always on the question of creation. This catalogue presents a stirring picture of the vitality of young talents. Contracting authorities, public or private, will find here an embarrassment of choices for their forthcoming projects!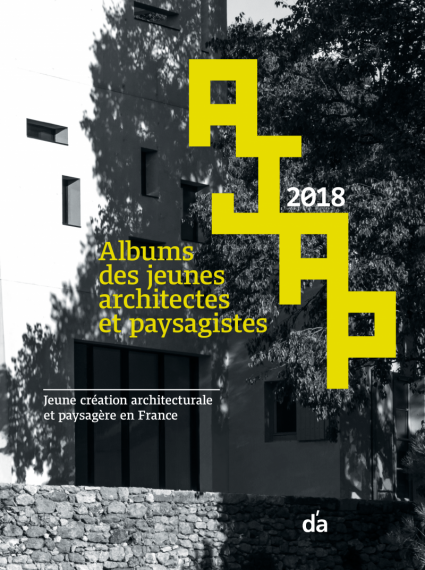 Fiche technique
Édition
D'Architectures - SEA / Cité de l'architecture & du patrimoine
Détails
191 p., 23 x 30 cm, français/anglais,