Exhibition Notre-Dame de Paris, from builders to restorers
This guided tour explores the exhibition Notre-Dame de Paris, from Builders to Restorers and invites you to (re)discover the cathedral and its history in an exceptional way, from its construction to today's worksite.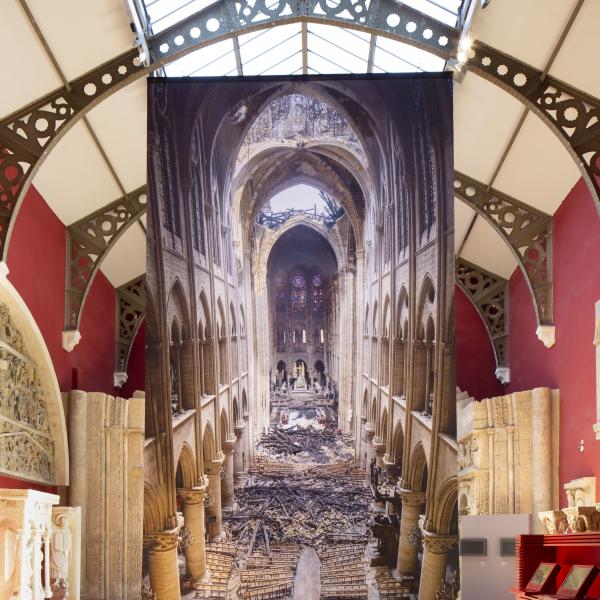 With this visit, discover the exceptional pieces saved from Notre-Dame: the original sculptures from the spire that disappeared in the flames, architectural elements marked by the fire as well as works from the cathedral. The visit will allow you to decipher the different stages of the worksite, discover the progress made, one year from the cathedral's reopening.
It invites you to form a link with the monument – inaccessible to the public today – by discovering the men and women, builders, artists, architects, firefighters, restorers who were and continue to be the life of Notre-Dame.
Dates: Friday July 7 and 21, August 4 and 18 at 2:30 p.m.
Visitor information
Price
5 € + admission ticket to the museum
Duration
an hour and a half