Symposium Global Award for Sustainable Architecture 2022
Prize-giving ceremony and lectures by the 5 winners.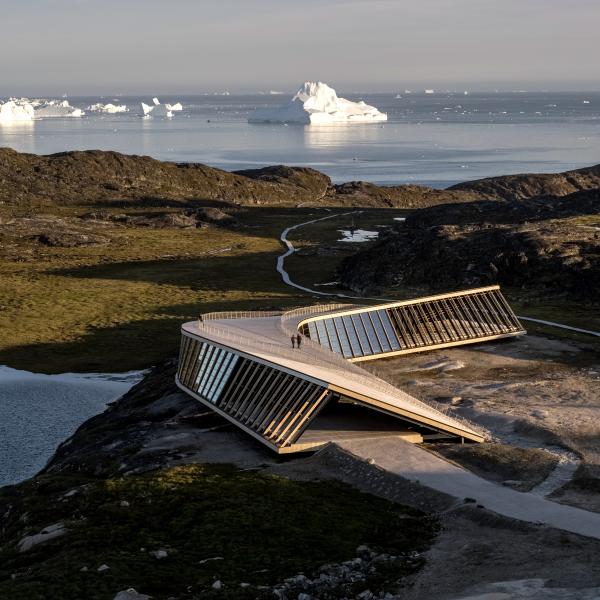 The Global Award, created by architect and professor Jana Revedin in 2006, rewards each year five architects who contribute to a more equitable and sustainable development and build an innovative and participative approach to meet the needs of societies, whether they are experts in eco-construction or actors of self-development for whom sustainability is above all synonymous with social and urban equity. The originality of the prize is to bring them together on a federating stage, to enrich the global debate. Attentive to emerging scenes, interdisciplinarity and experimentation, the Global Award is recognized as a discoverer of the architects of the 21st century: Wang Shu, Alejandro Aravena, Carin Smuts, Francis Kéré, Al Borde, Assemble, Rotor, Bijoy Jain or Marta Maccaglia.
The theme of the Global Award for Sustainable Architecture™ 2022 is "The territory: threat or opportunity?"
The winners 2022 are:
Martin Rauch, builder, Schlins, Vorarlberg, Austria
Anupama Kundoo, architect, Auroville, India – Berlin, Germany
Yalin Architectural Design, Okan Bal and Ömer Selçuk Baz, architects, co-founders, Istanbul, Turkey
Dorte Mandrup, architect, Copenhague, Danemark
Gilles Clément, landscaper, Crozant, France 
The 2022 jury also awarded an Honorary Prize to Bruno Latour, Paris, France, for his scientific and political contribution to the debate and research on contemporary ecology.
The Global Award 2022 symposium will be accompanied for the first time by an exhibition on the five new winners. This exhibition, presenting their approach and their projects, will be held in the Gallery of Modern and Contemporary Architecture.
Visitor information
Price
Free with registration
Supports

Since 2010, the prize has been placed under the patronage of UNESCO.

The Global Award for Sustainable Architecture™ is sponsored by Saint-Gobain, and supported by Graitec.

Program